One of my favorite natural brands - The Honest Co., is offering free trials of
Honest's Bundles
. So a
ll you pay is $5.95 for shipping! Honest's free trials are an awesome way to determine which Bundle best suits your needs. Bundles
include,
Diapers & Wipes Bundle; Essentials Bundle; Organic Infant Formula + DHA Bundle; and the Health & Wellness Bundle.
If you're not familiar with the Honest brand, it's a natural line by co-founder and actress, Jessica Alba that offers high-quality natural products in a big variety of baby items, personal care, cleaning and more.
What I love about The Honest Co.
is
the variety and affordability!
I've been buying Honest cleaning products and diapers at my local target for a while,
but I realized if you price all the items out individually, you really save by doing the bundles. You can customize your own bundle and choose the products you want in your bundle and decide how often they ship right to your doorstep! Which is super convenient for busy Moms and Dads as well as working professionals.
From those adorable, non-toxic, customizable diapers to the cleaning and personal care products, and now - even
high-quality
vitamins! Honest has something for everyone.
If you don't love your trial, Honest will auto-enroll you into a convenient subscription. You'll only be charged $79.95/month for the Diapers & Wipes Bundle or $35.95/month for the Essentials Bundle — you save up to 35%! Cancel your subscription within 7 days of receiving your trial or anytime after by calling (888) 862-8818.
Honest Bundles

honestly

make life easier. They are also the most cost-effective way to get premium, eco-friendly Honest products conveniently delivered to your door every month! Plus, you'll also get to choose the products you need and want, mix and match products, decide how often. So try Honest out, if you don't like it - you can always cancel.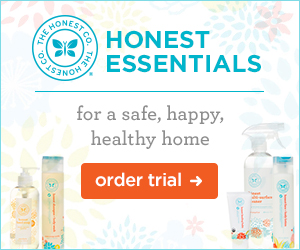 Bookmark or share